Wines & Vines
Creating world-class wine requires world-class grapes. An integral part of the Fielding Hills' story is the grapes, grapes from our family-owned Estate Riverbend and Riverview Vineyard.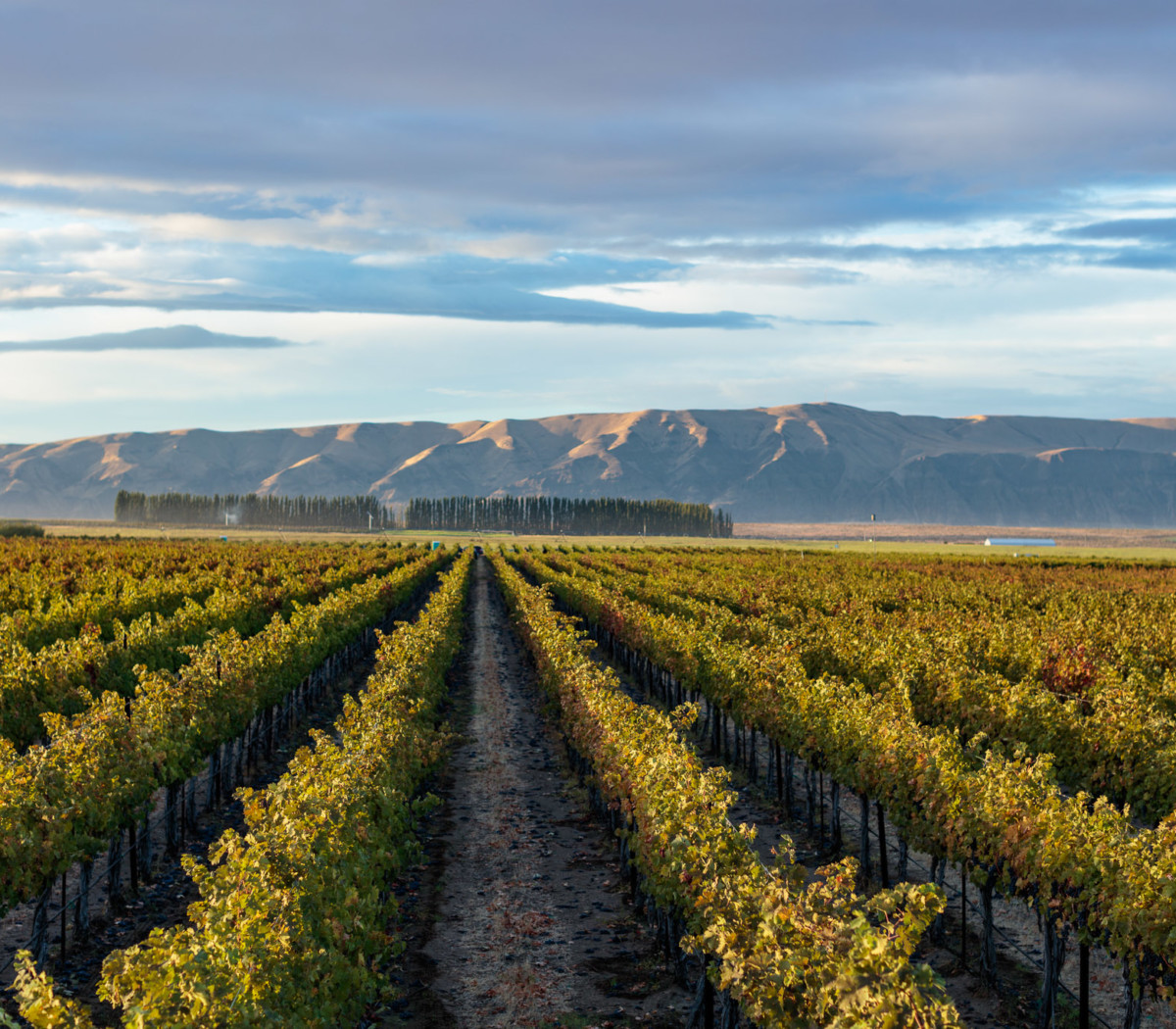 Early morning mist on Estate Riverbend Vineyard near Mattawa, Washington
Bud Break of Syrah at Estate Riverbend Vineyard near Mattawa, Washington.
The Vines
Riverbend Vineyard – The site of Riverbend Vineyard was selected in 1998 for several reasons. Large wineries around the state were calling Mike and asking him to plant wine grapes. At the time the Wade family owned orchards in an area that would become the Wahluke Slope AVA, a region that was quickly becoming known for growing world-class grapes. On a southern facing slope in the middle of an organic orchard, Red Delicious apples were pulled out and Riverbend Estate Vineyard was planted.
Riverbend varietals include: Merlot – 3.8 acres, Cabernet Sauvignon – 8.2 acres, Syrah – 4.3 acres, Malbec – 1 acre, Cabernet Franc – 2.8 acres, Carménère – 0.4 acres, Tempranillo – 0.33 acres. To be planted Spring 2021 at Riverbend: Barbera – 0.33 acres, Petit Verdot – 0.33 acres
Riverview Vineyard – Riverview Vineyard was planted in the Spring of 2016, with its first harvest in 2019. Located adjacent to Riverbend Vineyard, it features soils and landscape that are nearly identical. Due to the high number of long, hot degree days in this area of Washington State, canopy management is paramount for the more delicate, white grape varietals.
Riverview varietals include:  Chenin Blanc – 1.8 acres, Chardonnay – 2 acres, Roussanne – 0.5 acres.
Wahluke Slope AVA – The Wahluke Slope, named after a Native American word for "watering-place," lies in south-central Washington. As one of the warmest regions in the state, the Wahluke Slope is known primarily for red grape varieties, particularly Cabernet Sauvignon, Merlot, and Syrah. Wahluke Slope wines tend to be ripe and full-bodied with pure varietal fruit flavors. Enfolded on three sides by the grand curve of the Columbia River, with roots in rich volcanic soil, the estate vineyards are situated where long days of blistering sunshine coupled with freezing winters cultivate grapes of exceptional quality. The major distinguishing feature of the Wahluke Slope is its uniformity in aspect, soil type, and climate. The entire appellation lies on a broad, south-facing slope with a constant, gentle grade of less than 8%. This, along with the proximity to the Columbia River, helps minimize the risk of frost, which can affect other areas of the state. The entire 81,000-acre appellation sits on a large alluvial fan, making the soils notably uniform over a large area. The topsoil is deep, wind-blown sand with a depth, on average, of more than 5 feet (150cm). This provides both ample drainage for vinifera vines and greater uniformity in plant vigor and ripening, more than is seen in other areas of Washington. Elevations vary between 425 feet by the Columbia River to 1,480 feet above sea level, though most vineyards lie below 1,000 feet. Precipitation averages less than 6 inches (15cm) annually. Irrigation is therefore required to grow vinifera grapes. Winds in the area lead to smaller leaf size and smaller grape clusters compared to other regions, concentrating the resulting wines. Total degree days ( day > 50 degrees F) is about 3,075.
Monument Vineyard – Monument Vineyard was planted in 2014, with its first harvest in 2016. The Vineyard is located in the Lake Chelan AVA and encircles our tasting room and production facility. It is roughly an acre of Malbec vines. Beginning after harvest of 2020, we started transitioning the vineyard toward biodynamic farming practices.
The official definition of biodynamic farming according to the Biodynamic Farming and Gardening Association is "a spiritual-ethical-ecological approach to agriculture, gardens, food production and nutrition." Biodynamic wine is made with a set of farming practices that views the farm or vineyard as one solid organism. The ecosystem functions as a whole, with each portion of the farm or vineyard contributing to the next. The idea is to create a self-sustaining system. Natural materials, soils, and composts are used to sustain the vineyard. Chemical fertilizers and pesticides are forbidden for the sake of soil fertility. Biodynamic farming seeks sustainability, or leaving the land in as good or better shape as they found it for future generations.
Lake Chelan AVA – The Lake Chelan American Viticultural Area (AVA) is the 11th AVA in Washington State. The AVA status was granted on May 30, 2009. It encompasses 24,040-acres on the southernmost and easternmost areas of the lake and the surrounding land that are at or below 2,000 feet in elevation. The AVA begins with the town of Chelan and continues up-lake for 12 miles. The major distinguishing feature in the AVA is the impact that ice age glaciers had on the soil surrounding the lake. With distinctive properties such as course, sandy sediment and notable amounts of quartz and mica, the resulting grapes have discernable textures, minerals, and nutrients. The vines in this AVA also experiences a "lake effect" that creates mild temperatures, reducing the risk for frost and expanding the growing season. Total degree days (days > 50 degrees F) is about 3,051.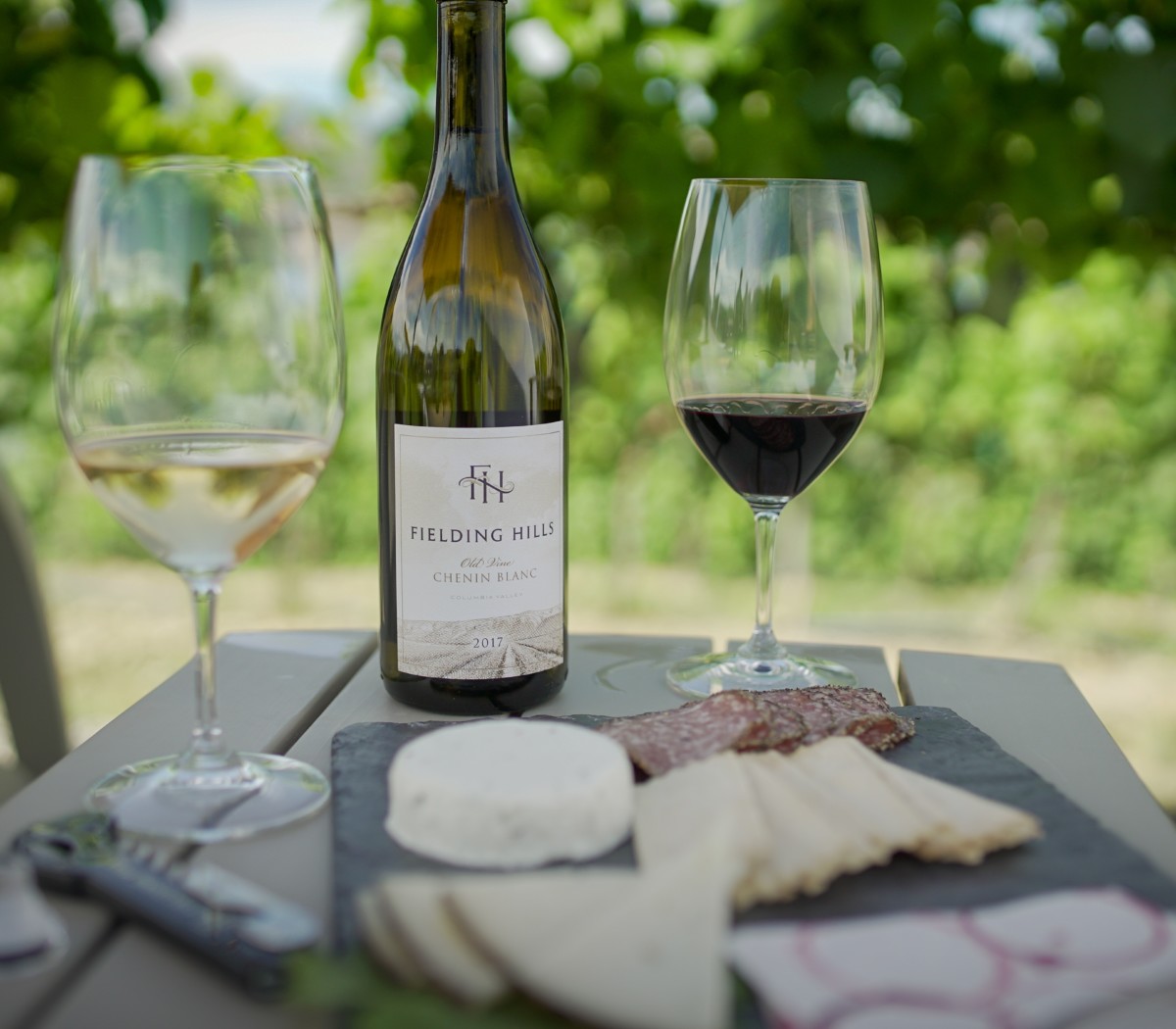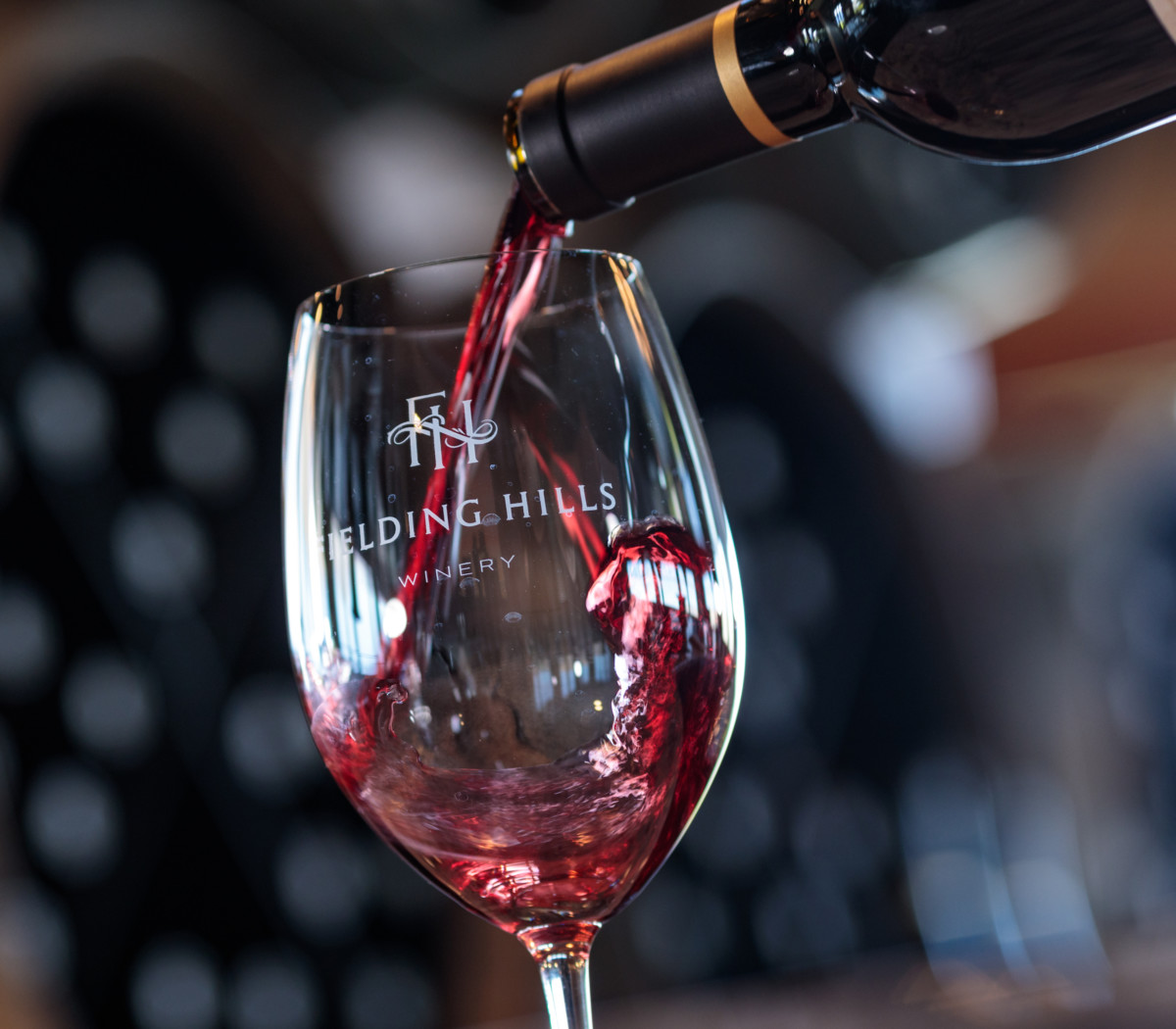 The Wines
Reds – The wines from Fielding Hills are produced in limited quantities. Each Fall, a new vintage is released for your enjoyment. From the beginning, Mike's vision and passion has been to produce wines in a style to his own personal liking: bold, mouthwatering, well-balanced reds where the focus is letting the superb, fruit-forward quality of the grapes grown at Riverbend Vineyard be the star. The wines are aged 24 months in 80% new French and American oak. Mike believes the optimum window to enjoy the wines is four to seven years from the vintage date. Our current release wines can be found here. 
Rosé & Whites – Beginning in 2014, with the opening of a new tasting room/production facility and the hiring of winemaker, Tyler Armour, Fielding Hills Winery introduced a Rosé and began development of our white wine program.  The rosé is made from 100% Cabernet Franc grapes and provides crisp and subtle notes of our historic full-bodied reds. Roughly 100 cases are produced per year and released in late spring/early summer. It is available in the tasting room only. Fielding Hills Winery released its first white wine vintage in the summer of 2017. The highly anticipated release of our Chenin Blanc was a truly exciting experience. We are proud to share our crisp, stone fruit wine with guests. In the spring of 2020, we expanded our white wine program with Roussanne and Chardonnay and introduce an exclusively white wine club; HWY 243. Learn more about the wines and the club, here.
Concentric Wine Project – The brainchild of Winemaker Tyler Armour, this experimental wine project is based on the idea of "Serious experiments.  Fun wines." Beginning in 2017 as an outlet for creative expression in the cellar, these wines have quickly gathered a prestigious following and are available in extremely limited quantities.
Awards & Reviews
Awards and reviews can be found on our Events & Applause page as well as on each wines purchase page.