Our Story
Fielding Hills Winery is a family-owned, multi-generational business with the long view in mind. A shared passion enables us to care for and oversee each step in the winemaking process, from growing grapes to making wine.
The story of Fielding Hills Winery begins long before any grapes were planted or any wine was bottled. In 1919 brothers J.M Wade and Isham (Ike) Fielding Wade moved from Tennessee to the Wenatchee Valley. They planted orchards and instilled in their families a devotion to the land. Mike Wade, grandson to Ike, is the third generation in the business of growing, packing and shipping apples and cherries. As a young man, Mike fondly remembers an experience with his grandmother while out to dinner. Enjoying prime rib and on a whim, ordering a glass of the house burgundy. This was his first experience of what a powerful combination food and wine can be.
Fast forward to 1998, when Mike planted Riverbend Vineyard in what would come to be defined as the Wahluke Slope AVA. With Mike's first production year in 2000, Fielding Hills Winery would produce 400 cases of Cabernet Sauvignon, Merlot, and a Red Table Wine. Mike and his wife Karen along with their children, family, & friends made and sold wine out of an orchard warehouse in East Wenatchee. Mike was named Washington State's Rising Star winemaker by Wine Spectator with his first vintage and the demand for Fielding Hills surpassed production ability. In 2014 Fielding Hills Winery expanded, building a tasting room/production facility along the shores of Lake Chelan.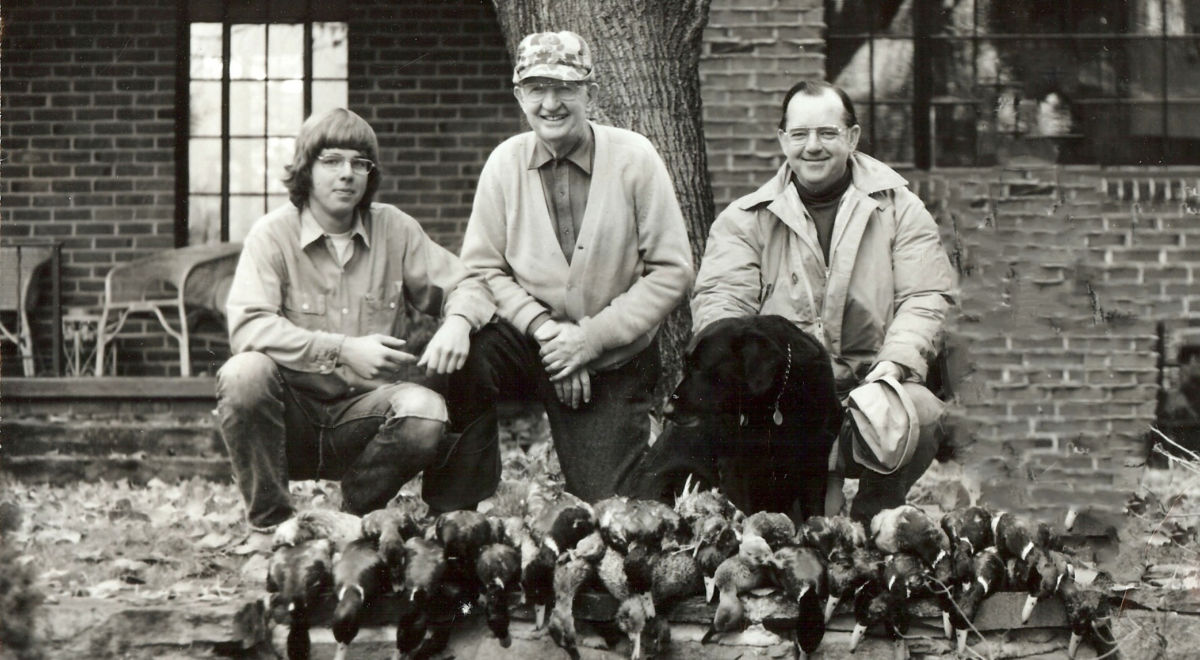 Mike Wade along with his grandfather, Ike and father, Jim Wade
While the family continues to grow, pack, & ship apples and cherries around the world, Mike also strives to embody his grandfather's legacy in each glass of Fielding Hills wine. Fielding Hills Winery's flagship red blend, Tribute, is just that… a tribute to the winery's namesake and legacy, Isham (Ike) Fielding Wade. His desire is to produce a wine that remains connected to the land and the history of its people. Mike believes, as he looks at the family vineyard & enjoys the resulting wine, his grandfather would approve.
Land, family, and time-honored winemaking methods have produced truly satisfying wines of exceptional character, structure, and varietal expression.
---