Road 27
Road 27 membership means you are among a group of like-minded individuals who are interested in gaining firsthand access to our wines, as well as to the events and experiences we host to celebrate this special place. But we also like to think of it as an ongoing invitation to visit and celebrate wine with us, to be a part of our growing family.
Important Links
Email Road 27 Wine Club Manager
Benefits
Members receive an allotment of the new vintage prior to its release to the public. Complimentary tasting at the Tasting Room for the member and 1 guest and 10% off all wine and merchandise purchases. There is one annual pick up or shipment.
Membership includes five current release wines and one winemaker's choice:
1 – Cabernet Sauvignon

1 – Cabernet Franc

1 – Merlot

1 – Syrah

1 – Tribute

1 – bottle selected by Owner/Winemaker Mike Wade from our winery library
Retail Value- $242
Member Cost is $205.00 (approximately a 15% discount) plus tax and shipping.
When you join online you will be charged for the current allotment and it will be shipped to you.
Please call the winery if you have questions 1-509-888-WINE (9463) or email Road27@fieldinghills.com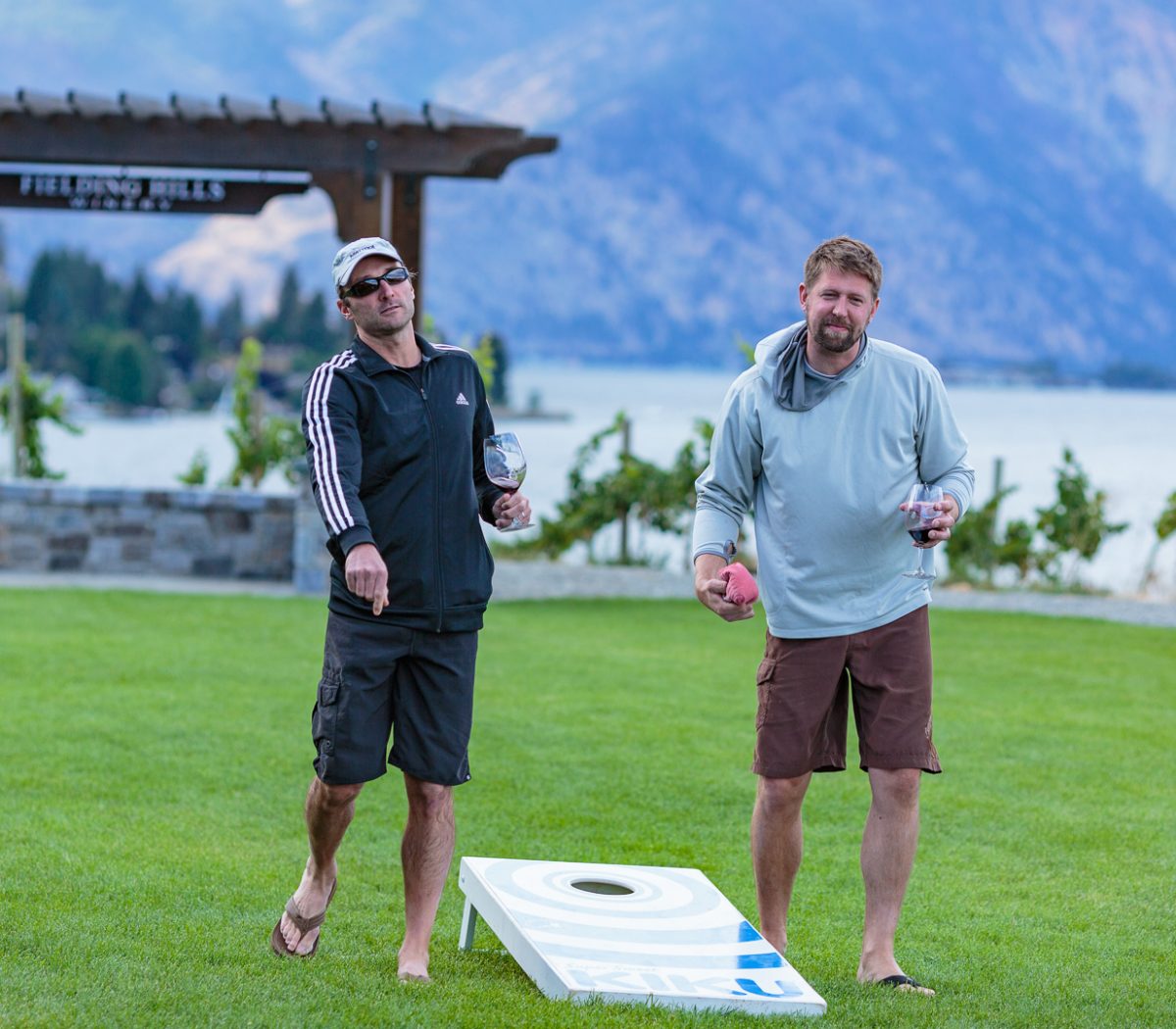 The Fine Print
Upon joining you agree to the following Terms and Conditions:
– You will receive and be charged for your first allotment upon joining. Membership is for a minimum of 2 allotments. Allotments are annual. Should you choose to cancel prior to receiving your 2nd allotment you will be charged a $50 administration fee.
– Your credit card will be charged each year in September for your current allotment.
– If you request to pick up your allotment we will hold your wine at the tasting room until our last open day for the season which is at the end of October. From the end of October through December we may be able to set an appointment for pick up n the Chelan or Wenatchee area. If it is not picked up by the end of the year the allotment was charged to you we will ship it to you and charge your account shipping costs.
– Complimentary tastings are limited annually to a total of 10 without bottle purchase and are for wine club member and 1 other guest per visit, not to exceed 2 per visit.
– Tasting room waived tasting fees do not apply for wine club members discounted bottle purchases.
– Changes to account (i.e. shipping or pick up, address updates) must be made prior to September 1 annually. Any changes made except cc updates after cards have been charged and or labels printed will incur $10 change fee.
– Fielding Hills Winery reserves the right to make changes to the policies of this wine club as needed.