The Wine Panel is a group of four established wine professionals who tasting wines in a double-blind format. To learn more about their process click here.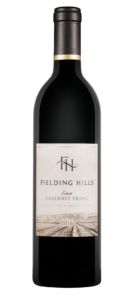 2016 Cabernet Franc (click here to buy)  –91 points by The Wine Panel in the $35-$45 Category
This is the fourth vintage from Fielding Hills' Estate Riverbend Vineyard on the Wahluke slope. A robust, smooth, full-bodied Malbec with a kiss of both Syrah and Cabernet leads to notes of coconut, brown sugar, black cherry, cassis, and cigar box. Dark in color as well as flavors. Only 224 cases produced.

2015 Cabernet Sauvignon (click here to buy) – 90 points by The Wine Pane in the $45+ Category
The 2015 Cabernet is made from Fielding Hills Estate Riverbend Vineyard and aged 24 months in 80% new French and American oak.The result is very balanced, creamy Cabernet with silky tannins and great balance. A very fresh, vibrant style of Cabernet with notes of black fruit and aromas of savory herbs with touch of cinnamon.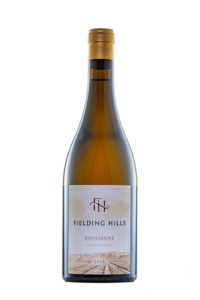 2018 Roussanne (click here to buy) – 91 Points by The Wine Panel in the $25-$35 Category
This small production wine from Chelan's Fielding Hills Winery shows subtle mineral and earthy notes with a zesty clean finish. Expect a complex wine with notes of Meyer lemon, brown butter, and savory herbs. Would pair well with food or be enjoyed on its own, as it's unusual array of flavors are intriguing and yet light enough to not be fatiguing to your palate. Aged for 1 year in 1/3 oak barrel, 1/3 concrete egg, and 1/3 stainless steel tank.